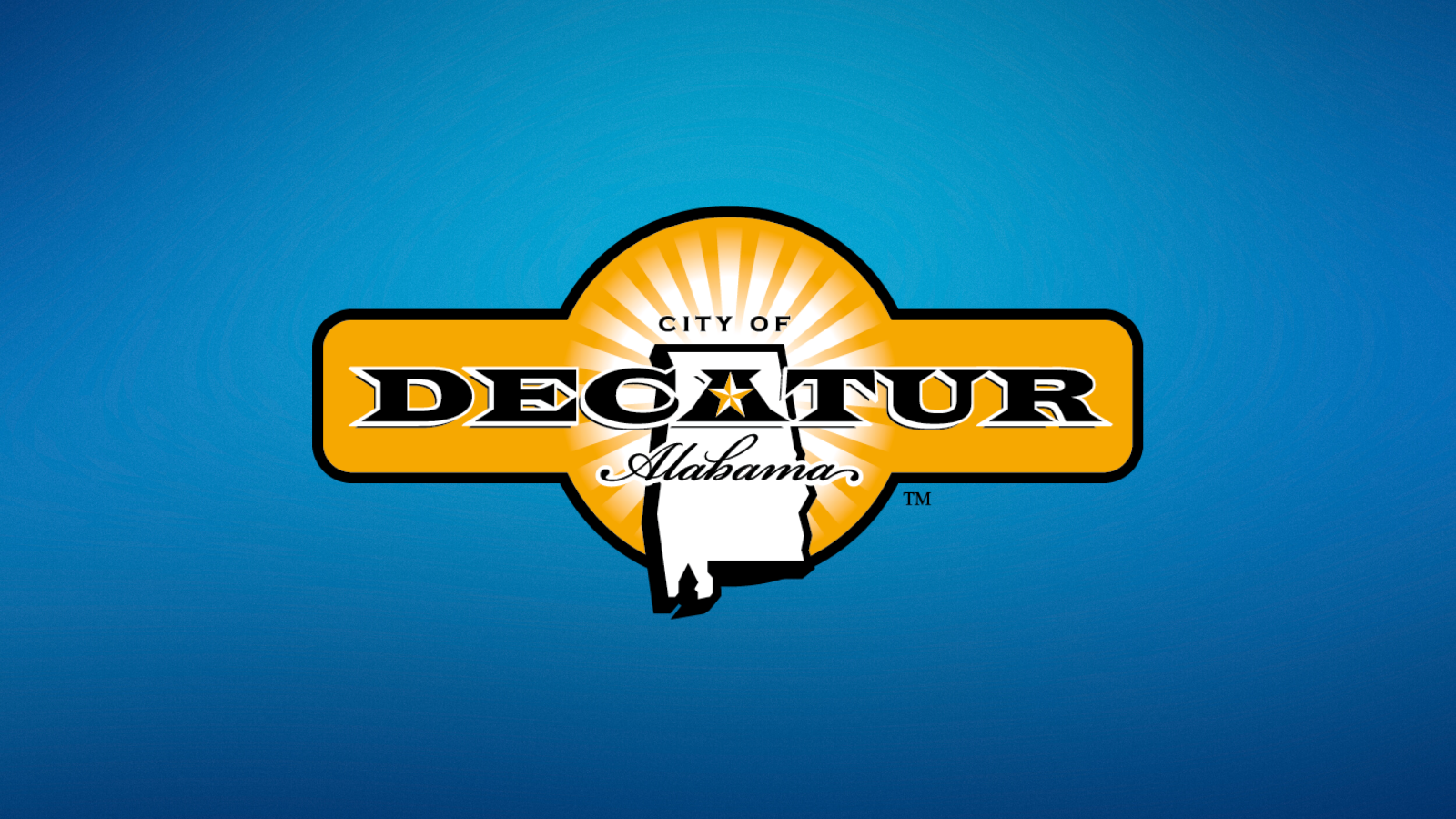 December Blog Post — Sandhill & Whooping Cranes Return to Decatur for Holidays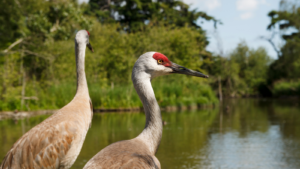 It's the most wonderful time of the year! The whooping and sandhill cranes are making their annual return to Wheeler Wildlife Refuge here in Decatur.
About the Cranes
Every year, approximately 20,000 sandhill cranes migrate to North Alabama for their winter's stay. Standing at over three feet tall, the majestic creatures can be seen across the Refuge with numbers peaking in early January.
North America's tallest birds, whooping cranes, can also be spotted on the 35,000 acres of protected land. The population of the whooping crane reached an all time low of 20 birds in the 1940s. Thanks to extensive conservation efforts, over 600 whooping cranes are in existence today. During the winter of 2017-2018, almost 30 whooping cranes were spotted near the Refuge's Visitor Center and Wildlife Observation Building.
Festival of the Cranes 2022
To celebrate this special season in our community, the Wheeler Wildlife Refuge hosts its yearly Festival of the Cranes, which will take place Friday, January 14 – Sunday, January 16. Check out the action-packed weekend event list here.
Looking for outdoor fun for the winter break? The Refuge also has a host of amazing nature trails to visit. Be sure to send us your pictures when you go and tag us on Instagram (@CityofDecaturAL).
DEPARTMENTAL HIGHLIGHTS & NEWS
From Information Systems Department Director Brad Phillips:
"The City of Decatur's Information Systems Department was tasked with streaming the City's council meetings to the Internet early in 2020. Fortunately this experience turned out to be very timely when nearly all meetings went virtual during the pandemic.
Since that first live streamed meeting, the IS Department has produced over 300 live streams to YouTube and Facebook. The number of subscribers to the City's YouTube page has grown to nearly 600 subscribers. We have streamed meetings for the Planning Commission, Ambulance Regulatory Board, Board of Zoning Adjustments, Historical Planning Commission, and others. We have also streamed Mayor Bowling's COVID press conferences as well as Mayor's updates to the citizens including interviews with department directors and other leaders of the City of Decatur.
I'm extremely pleased with the performance of our stream team, which includes John Cross, Lamar Ray, and part-time employees Bill Nelson and Luke Moats. They have stepped up to figure out and learn all the new skills associated with producing a live stream event.
The City's YouTube page can be found here."
From Fire Chief Tracy Thornton:
"It's been a great, busy year at Decatur Fire & Rescue. 
Our department just wrapped-up a promotional process. Nathan Springer and Ashley England were promoted to Deputy Chief. Bobby Anders, Jeremy Baggett, and Brandon Strickland were promoted to Battalion Chief. 
This year, Decatur Fire & Rescue is hosting its inaugural "Heating up the Holidays" Bike Drive. Residents can purchase a new children's bicycle at Target, Wal-Mart, or through Amazon as a donation to the fundraiser. Bikes can then be delivered to any of the Decatur Fire & Rescue stations across town or to the Decatur Public Safety Training Center, which is located at 4119 Old Hwy 31. Those who are unable to deliver their bike can also call Deputy Fire Marshal Kyle Brown at (256) 341-4856 to schedule a pick-up time. Bikes are requested for donation by Monday, December 20."
From Police Chief Nate Allen:
"Season's greetings from the Decatur Police Department! These last weeks have been filled with community events, celebrations and new additions to the department.
Students from the Food & Nutrition and Sports Nutrition classes at Decatur High School got the opportunity to hang out with the DPD and ask questions about law enforcement while learning how to grill. SRO Joseph Schutt came up with the idea for 'Grilling with Cops' and teamed up with SRO Jonathan Macklin to bring it to life. Thanks to the staff at Decatur High School, Lowe's, Hometown Grocery, and Trinity Baptist Church for donating supplies and making the event possible.
We also had the pleasure of introducing Kathryn Anderson as our first Mental Health Liaison. Anderson graduated from Indiana Wesleyan University with a degree in Recreation Management with a focus in Recreation Therapy and Addictions Counseling. She worked in a residential treatment facility, state prison, and psychiatric hospital as a Certified Therapeutic Recreation Specialist before attending Alabama A&M University, where she earned a master's degree in Counseling Psychology. We're happy to have her and we're excited to see the impact she has on the community.
Several members of the department were recognized during a ceremony earlier this month. Chief Nate Allen recognized Capt. Tony Ward, Lt. Jim Buchli, and Sgt. Stan Elliott for their decades of dedication to the City of Decatur and congratulated them on their retirements. Two recently promoted captains were also celebrated. Capt. Timothy Pinion was recognized as the commander of the Criminal Investigation Division and Capt. George Silvestri was recognized as the commander of Management Services.
In addition, three new patrol officers were sworn in during the ceremony. We welcome Ofc. Tyler Culpepper, Ofc. Joshua Loney, and Ofc. Brandon Riley to the department! Chief Allen awarded the Citizen's Service Medal to local resident Robyn Penuelas for her quick action to help save an unconscious person behind the wheel.
As always, we are honored to serve and protect the City of Decatur. We hope you and your loved ones are able to enjoy the upcoming holidays. Please remember to keep safety a top priority during all celebrations. Call us if you need us!"
From Parks & Recreation Director Jason Lake: 
"We hope everyone is having a very merry December! It's been a very exciting and busy season for the Parks & Recreation Department. 
We ask for your patience as Rhodes Ferry Park is currently closed because of maintenance in the area. We will update you as soon as we have dates for the park's reopening, and we are so grateful for your patience.
Point Mallard Water Park Season Passes are currently on sale for $80 until December 19 on our website. We're also offering 10% off Point Mallard Golf Course Passes with paid-in-full purchases until January 31. Golf Passes can be purchased by calling (256) 341-4925. 
For those planning ahead for 2022, short-term stay bookings for Point Mallard Campground will begin on January 3. To book, call (256) 341-4826. 
We are honored to serve our community and are thankful for your support!"