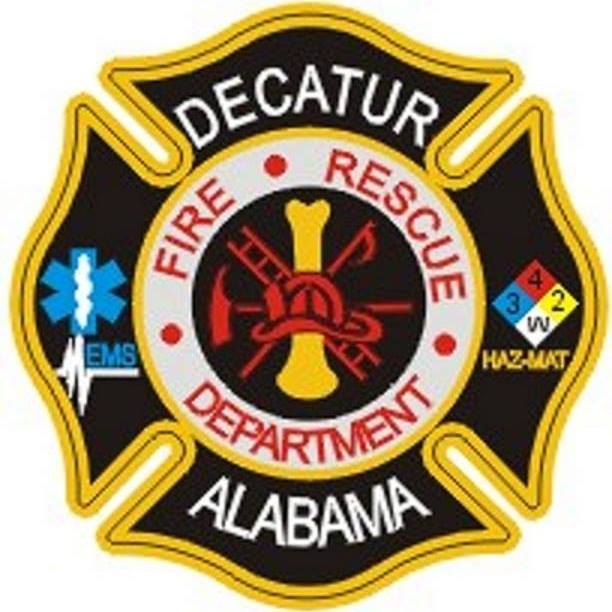 Decatur Fire and Rescue has been…
Decatur Fire and Rescue has been busy protecting the citizens and visitors of Morgan County. Since the beginning of the year Decatur Fire and Rescue has responded to 1568 calls for service. 1032 of those calls for service have been Rescue and Emergency Medicals Services calls. Our firefighters responded to 71 fire responses with 18 of these reported as building fires.
Our training division is currently hosting a firefighter recruit academy for 8 personnel. Five of these recruits are Decatur employees with the other 3 coming in as self-sponsored candidates. Did you know you can obtain firefighter certification and then seek employment at many fire departments in the State of Alabama? Contact the Training Division at our administrative office for more information on becoming a firefighter!
We recently were pleased to recognize Firefighter Josh Cardwell as Firefighter of the Year. In November of 2018, FF Cardwell, among a team of other firefighters, worked to rescue a person from a car partially submerged in the creek off of Country Club Rd. FF Cardwell actually entered the car to remove the occupant to safety. Congratulations FF Cardwell!
Our fire safety message for the day: Close the Door!  The Close the Door campaign is to encourage you to close all the doors to bedrooms when sleeping. Closing the door can save you life in the event a fire breaks out while you are sleeping. It may give the extra time you need to escape or for fire departments to arrive. We just went through time change so you should have changed all your smoke alarma batteries too!
Chief Anthony Grande
Decatur Fire & Rescue