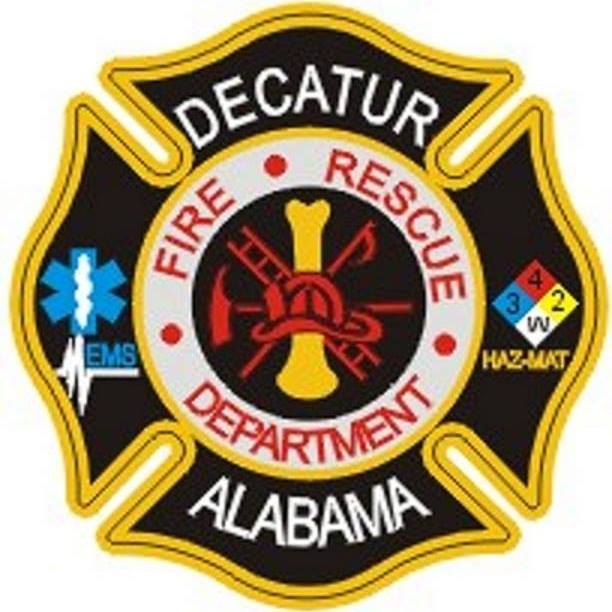 Update From Decatur Fire and Rescue
Welcome to summer, DECATUR!
Decatur Fire and Rescue has been busy supporting SoulStock and the Alabama Jubilee with Fire and EMS special event coverage in addition to our regular responses. Decatur Fire and Rescue responded on a mutual aid request to Moulton recently for a massive fire in their downtown area. The Lawrence County Commission took the time to recognize the City and Decatur Fire and Rescue Ladder 4 for their assistance in getting the fire contained and extinguished.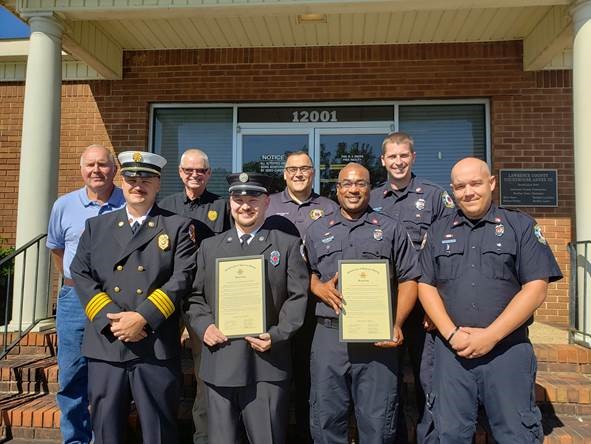 Recognized were; Acting Lieutenant Jeremy Baggett, Acting DE Michael Hasse, FF Vernon Davis and FF Dennis Rosabal
Additionally, Decatur Fire and Rescue has recently made the first two promotions; promoted to Division Chief-J. Trent Putman, and promoted to Battalion Chief- Nathan Springer. Recently Decatur Fire and Rescue acquired a set of Challenge Coins to be awarded to persons who've demonstrated exceptional service. Our first awards were issued to; Lieutenant Mark Schrimsher – after receiving recognition from our Finance department for excellence with purchasing, budget and financial system expertise, also awarded was Lt. Shawn Serrett-for his dedication to duty and service to Decatur after recognizing and responding to the events at Point Mallard earlier this month; also awarded was Lt. Brandon Strickland for his everyday leadership and dedication to the training of new recruits.
The following graphic is a breakdown of the types of responses Decatur Fire and Rescue has completed since January 1st of 2019 with a total of just over 3300 calls for service.
Chief Anthony Grande
Decatur Fire & Rescue