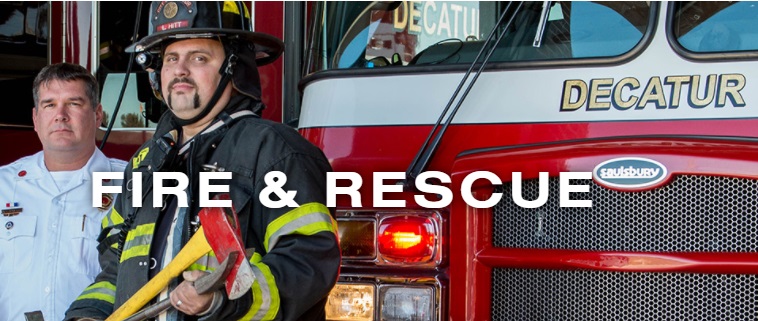 Blog Update – Decatur Fire and Rescue

Decatur Fire and Rescue is working through fire prevention activities as this is National Fire Prevention Month! Please make sure you have working smoke alarms in your house and that you close bedroom doors when you go to bed. These two things together can mean a successful escape from a fire in your dwelling.
Our crews and personnel have attended many schools to observe fire drills and evacuations. We also had the opportunity to participate in an autism awareness day with some of our city and county special needs children. The event was held at the Morgan County Fair Grounds and hundreds of kids got to come through and visit with emergency responders and touch our fire trucks in a non-threatening environment.
DFR personnel and Station 7 crew were able to participate in Frances Nungester Elementary School's Fall Fair. Again, our folks spoke about fire prevention and allowed time for children and parents to put their hands on a fire truck.
We are especially happy to have put two new vehicles in service to the citizens of Decatur. Engine 2 is a new Sutphen pumper serving out of the Wilson Street fire station and Ladder 3 is serving out of Station 3 on 16th Ave. SE.