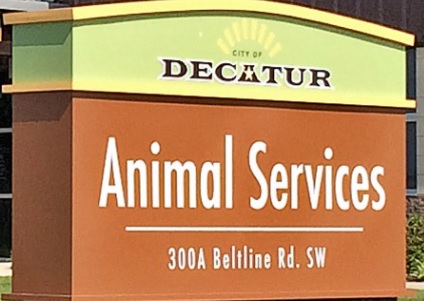 Animal Service – Tips to Prevent and Reduce Coyote Interaction
Tips to Prevent and Reduce Coyote Interaction
As a wooded community that borders a wildlife refuge, Decatur residents might experience more contact with coyotes as they scavenge for food in the cooler months.
Decatur Animal Services has provided several tips that you can implement to prevent and reduce coyote interaction.
• Do not feed any type of wildlife, even stray cats or dogs.
• Make sure your pets are not roaming freely.
• Keep trash picked up and disposed of properly. Coyotes scavenge and approach populated areas where garbage is being thrown away regularly.
• Fence in your gardens, growing food sources, small poultry, and fowl.
• Deter coyotes by diffusing repelling odors:
• Make sure your porch and yard areas are brightly lit during the evening hours.
Please contact Alabama Wildlife Services in the event of a coyote sighting.
For any additional information, please contact:
Decatur Animal Services Manager
Department Phone: (256) 341-4790
Email: blundberg@decatur-al.gov