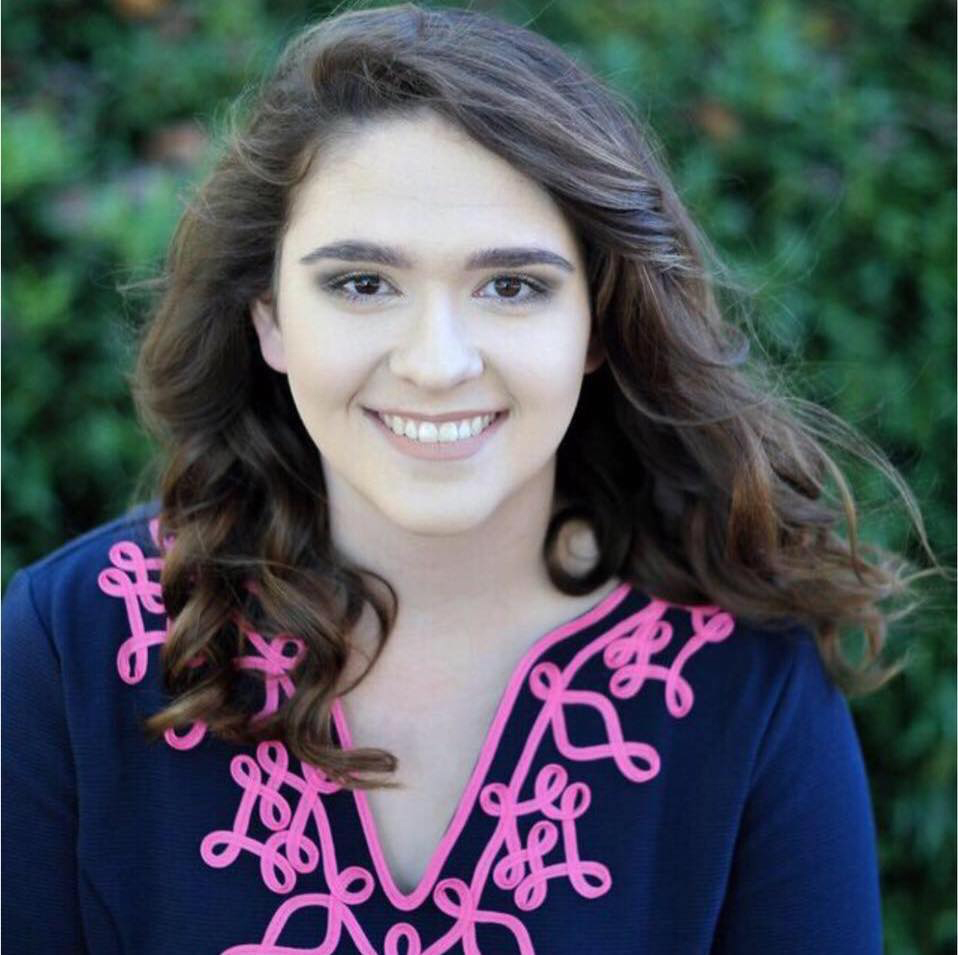 Blog News From Emily Long, Public Information Officer
One Small Step for Decatur, One Giant Leap for North Alabama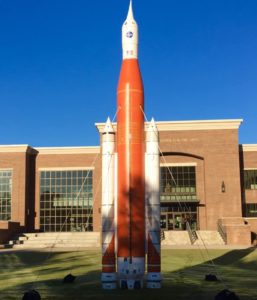 The City of Decatur welcomed NASA's Marshall Space Flight Center (MSFC) leadership and Small Business team along with 20 NASA prime contractors to the Alabama Center for the Arts for the first collaborative meeting of its kind.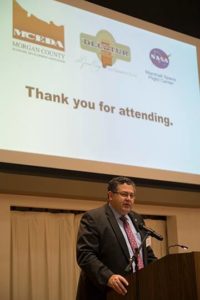 MSFC Center Director – Todd May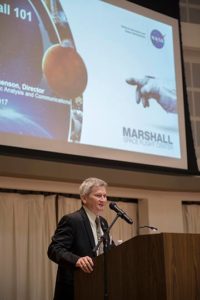 Director of the Office of Strategic Analysis & Communications MSFC- Johnny Stephenson
The doors opened at October 18th at 7:30 a.m., and the smell of strong coffee and opportunity filtered through the entryway of the Fine Arts Center, as small business owners and prospective entrepreneurs spoke with the representatives from Boeing, Jacobs, SAIC, Teledyne Brown Engineering, and URS Federal Services. 100 area contractors came for one mutual purpose – to explore small business opportunities within Decatur's HUBZones, where small businesses and start-ups have designated resources and allocations.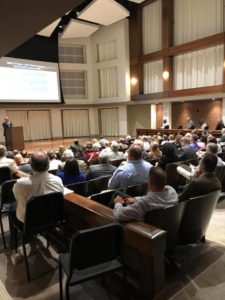 MSFC Small Business Programs – David Brock
You might be wondering what implications this event might hold for our community, our jobs, and our Decatur. The answer is simple – this development connection allows our city to deepen the ties we hold within the greater Huntsville and North Alabama economy. Together, as a regionally enriched community, we can support more jobs, more homes, and more collaboration.
"Wednesday's event was the product of an ongoing and vital relationship between Decatur-Morgan County and NASA's Marshall Space Flight Center. We're thrilled so many area companies came to network with NASA's contractors and will continue to invest in this important relationship," re-capped Morgan County Economic Development President Jeremy Nails.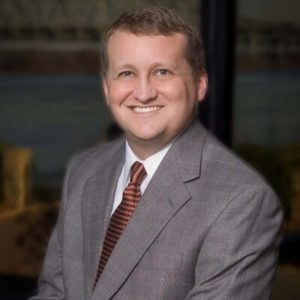 President/CEO Morgan County EDA – Jeremy Nails
So how does NASA play into the equation of our evolving economy?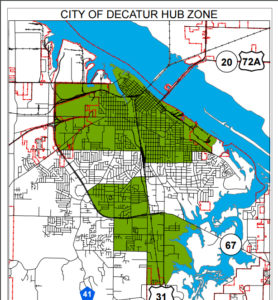 NASA, MSFC, and its supporting contractors have set precedence as an interstellar example of an expansion exploration. We're going to continue partnering with other institutions that share this vision. Together, we make each component a stronger segment.
The words of our Mayor sum up Decatur's economic growth opportunities perfectly: "Decatur and Morgan County's reliable science and engineering workforce continue to expand our aerospace footprint and is currently home to United Launch Alliance, RUAG, and Dynetics. This event afforded guests the opportunity to see the value in locating a business in Decatur and Morgan County."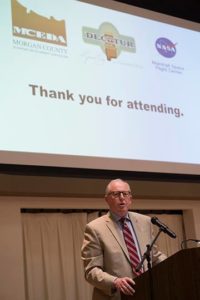 Mayor Tab Bowling
Where do we go next? Well, as our friends across the River like to say, the sky is the limit.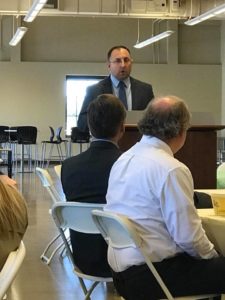 Luncheon Speaker – John Joseph