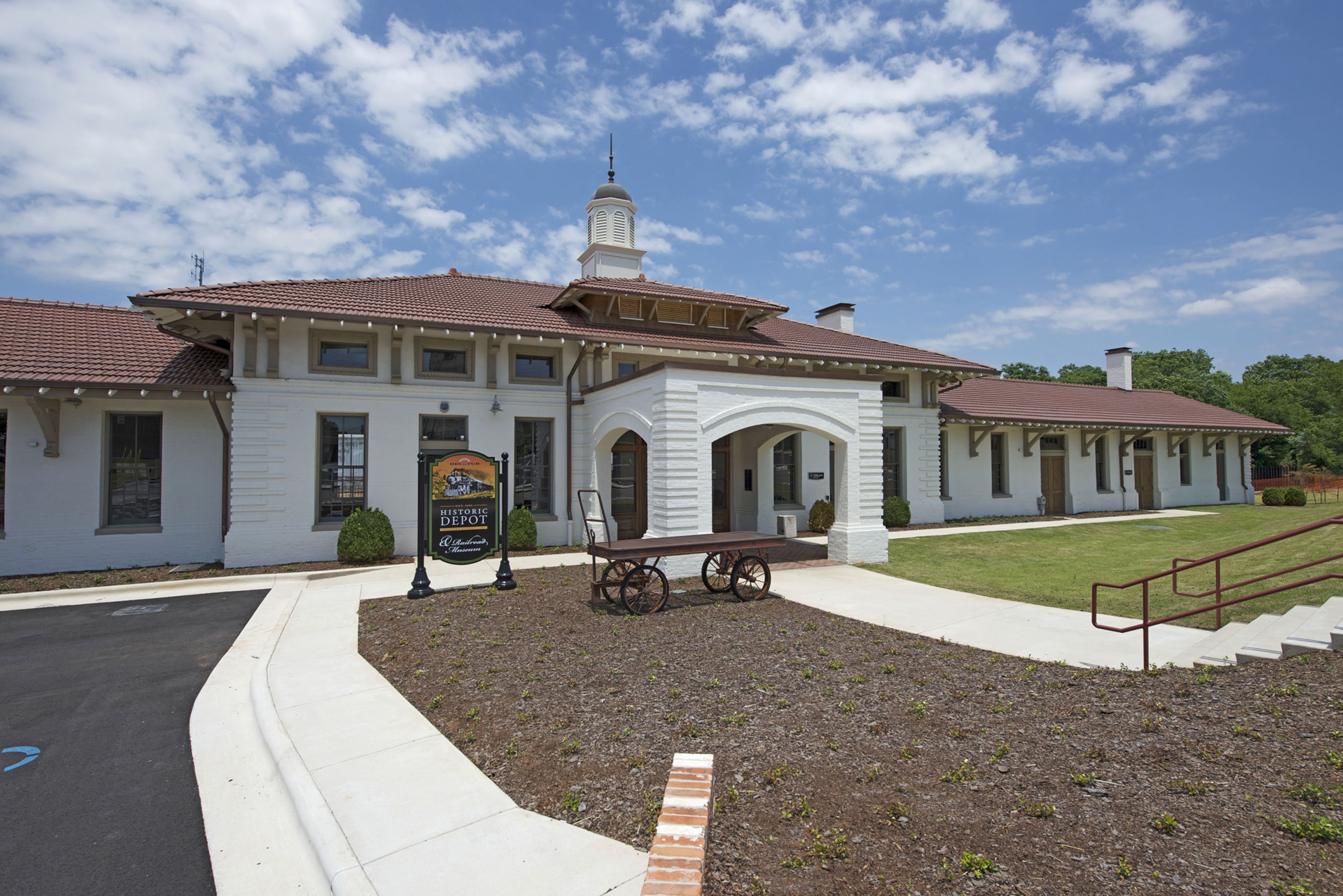 Decatur: A Historic City with Grand Opportunity
The next time you're caught at a red light in Downtown Decatur, roll down your window (weather permitting) and look around you. With just a simple glance, one thing becomes very obvious—Decatur is growing and developing with ever increasing bounds and strides.
From the Alabama Center for the Arts that emblazons the corner of 2nd Avenue to the $2.5 million restoration of the historic Decatur Depot, it takes only a moment to realize that our town is quickly becoming a hotspot for investment and revitalization.
Behind these great developments are many dedicated workers of the city's economic development and infrastructural planning teams. However, two men have been instrumental in orchestrating these changes for the River City—Mr. Wally Terry, the Director or Economic Community Development, and Mr. Allen Stover, the Senior Grants Administrator.
When asked about his hometown roots, Terry, a Decatur-native, expounded, "The best days for Decatur are truly in front of us. Even though it's an exciting time, the really thrilling moments will come when the residents of Decatur start coming out and enjoying the things that are being built today."
Stover, who views the revival of the historic Turner-Surles Community Resource Center as one of his crowning accomplishments, enables the city to gain necessary funding for its projects by writing community development block grants. Each year, Decatur obtains approximately $600,000 from the federal government through these entitlements to bring life to forgotten areas of the city. Past uses of these grants can also be seen in the renewal efforts for the Frazier and Delano Parks.
In addition to the three new parks Decatur has added over the past half-decade, Stover believes that something else has been growing in the city—a sense of community.
"Everything we have done has started with the residents of the Decatur community. They have been the catalyst for transformation. There are people out there that we don't know, who are supporting us, pulling for us, and spreading the positive messages of Decatur's growth in their daily interactions. They are the individuals who make our efforts a reality," added Stover.
As the groundbreaking for the new Cook Museum of Natural Science nears ever closer, it seems only natural to pause for a moment and anticipate the next stages of Decatur's growth.
In predicting the next decade, both Terry and Stover foresee that current developments will boost tourism levels far beyond 200,000 visitors per year and will further inspire greater retail and residential growth through the increase in revenue.
"There once was a sign that said 'Decatur: The City of Opportunity.' We lost the sign somewhere along the way, but those words still ring true today," Terry stated.