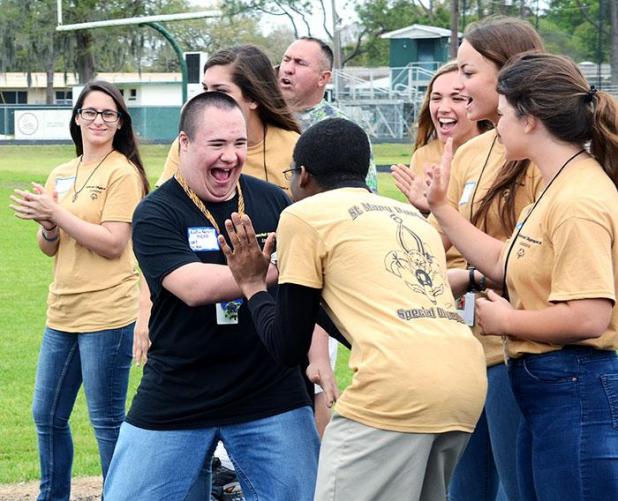 Decatur Parks and Recreation | Therapeutics Program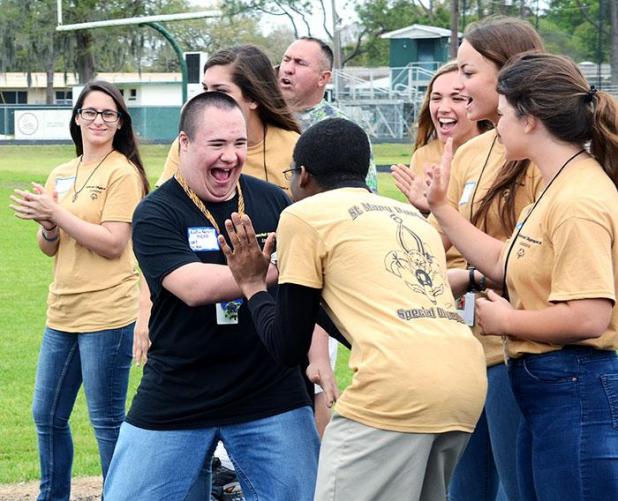 Thanksgiving Dinner and Special Olympic Awards –
This year Decatur Parks & Recreation Therapeutics Program held their annual Thanksgiving Dinner and Special Olympics Awards banquet at Ingalls Harbor Pavilion on Thursday, November 15. With the help of the Decatur and Priceville Civitan Clubs we were able to feed close to 300 attendees a Thanksgiving meal with all the fixings! The event is open to all group homes and individuals with special needs throughout the entire Morgan County and surrounding areas. For some, this might be the only opportunity they get to have a true Thanksgiving meal and it is a wonderful way to gather as a whole and celebrate all the wonderful things that have happened this year. This year's Special Olympics awards recipients were: Business of the Year – Zaxby's; Coach of the Year – Jessica Harpe; Family of the Year – Heath Carter & Jenita Kelley; Athlete of the Year – James Harper; Spirit of Special Olympics – Ed Taylor. These individuals exhibit great dedication to both Special Olympics and the Therapeutics Program as a whole not only this year, but for many years previously and we are honored to be able to recognize them. This event is always an exciting and special event and we look forward to this wonderful opportunity every year!
Decatur City Schools Special Olympics Local Unified Bowling Tournament –
This year the Decatur Parks & Recreation Therapeutics Program hosted the first ever Local Unified Bowling Tournament just for Decatur City Schools. Unified Sports is a wonderful opportunity offered by Special Olympics. It is an inclusion opportunity where Special Olympic athletes (individuals with intellectual disabilities) get a chance to compete in a team atmosphere with partners (peers without intellectual disabilities). The Therapeutics Program created a local Unified event geared specifically towards the school system and their bowling athletes. On Thursday, November 8, athletes from all over Decatur City filled the bowling alley for this exciting new competition! Austin High School, Cedar Ridge Middle School, Decatur High School, and Decatur Middle School brought close to 130 athletes and partners to compete. The students formed teams and each one bowled two games with every student winning a ribbon. The Therapeutics Program is working diligently to grow and infiltrate the school systems and this competition was a wonderful way to offer these new athletes the chance to compete and be a part of the wonderful athletic opportunity that is Special Olympics.