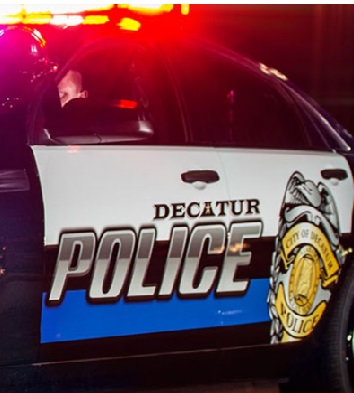 Decatur Police Department – Operation Sweet Treat
Operation Sweet Treat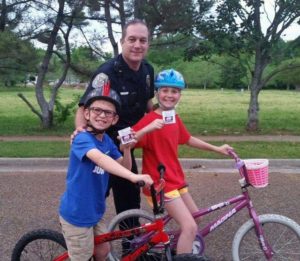 In the eyes of Officer Heather Atchley of the Decatur Police Department, fewer things are sweeter than helmet safety and ice cream on a hot summer's day.
Officer Atchley's Project Sweet Treat began as a response to the risk posed by children riding bikes without helmets, especially during months of increased outdoor activity. As reported by the CDC, approximately 52% of children do not bike with helmets, contributing to 26,000 traumatic brain injuries each year.
With the help of patrolling officers including Officer Dennis Berkowitz (pictured above), the operation provided free ice cream coupons and prizes for local youth who were sporting their protective headgear on neighborhood streets.
The results proved just as satisfying with over 1,250 awarded vouchers and 65 donated helmets for children in need.
"We're very proud of how seriously our children approach helmet safety here in Decatur. By reinforcing the importance of helmets during the summer months, we know the students who ride their bikes to school have the gear they need to do so safely," reports Officer Atchley (pictured below).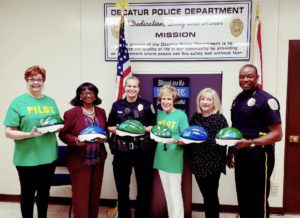 Project Sweet Treat was made in part through the generous donations of the following organizations: Chick-fil-A, Chuck E. Cheese's, and Dairy Queen.
The Decatur Police Department extends its gratitude for the contribution of helmets from the Pilot Club of Decatur.
The summer of 2017 marks the second year of the community initiative.