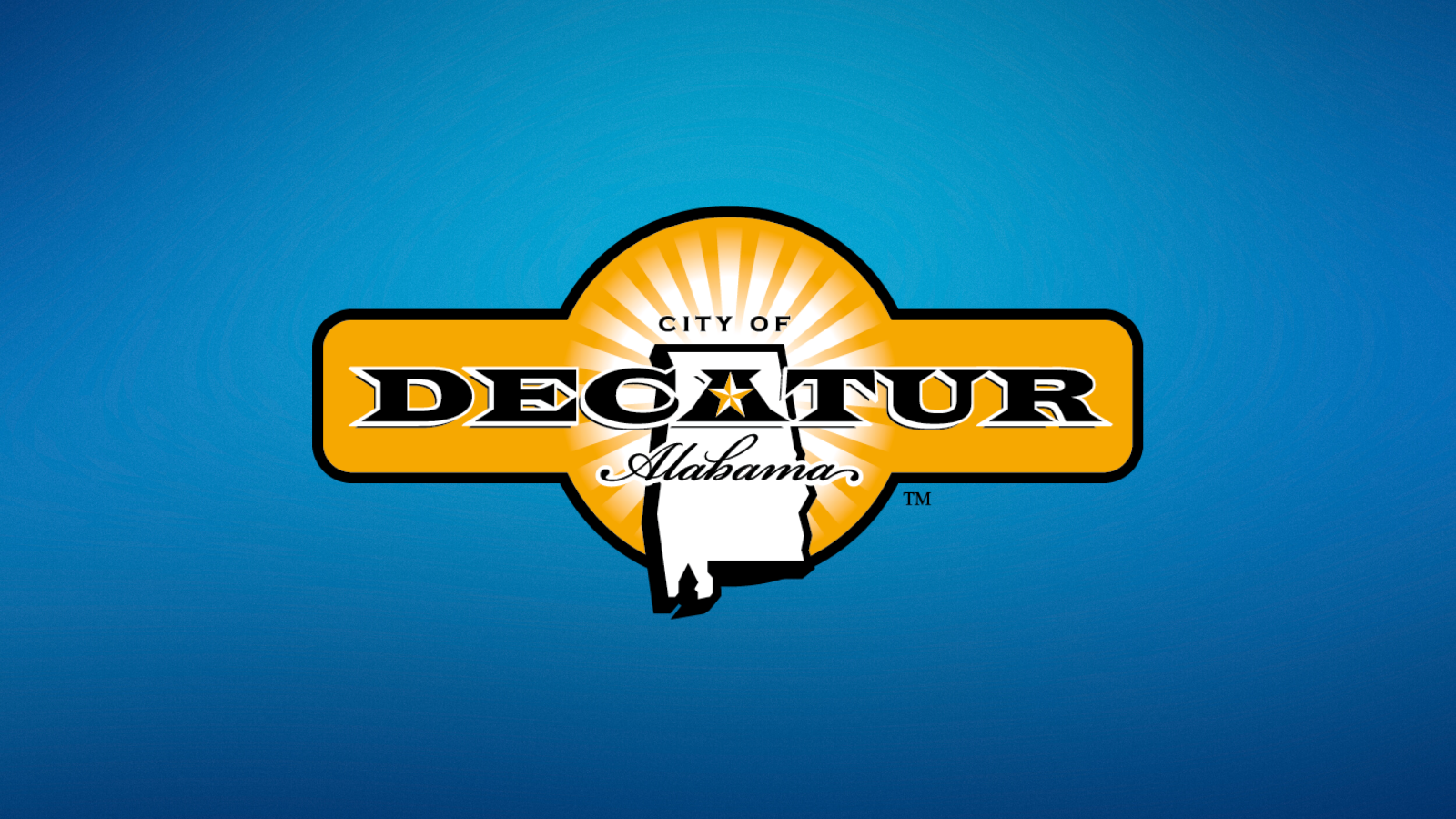 Hi, everyone!
Hi! My name is Emme Long, and I'm your friendly City of Decatur Communication Specialist.
How many times have you been looking to the answer for a question and aren't sure where to start? I hope you find this blog to be a handy tool for finding information and getting in touch with us here at the City. From frequently asked questions to departmental news, I want to make sure we keep you in the know!
Let's start off with a few questions that are important for us all to bookmark and file away.
Frequently Asked Questions
Where do I report a pothole?
If you're driving past a pesky pothole every day, let us know! There's a pothole form right on our website. Rather speak to someone in person? Call our Street & Environmental Services Department at (256) 341-4740.
Have any concerns about construction management, drainage, resurfacing, street signs / striping, or other items involving the Engineering Department? Here's another handy form to save. The Engineering Department can also be reached at (256) 341-4875.
I need a recycling can. Who can I contact?
Being green is great. Our community prides itself on its recycling efforts. Last year, Decatur recycled over 1,399 tons of material! If you need a cart, please call (256) 341-4770.
Speaking of recycling, where can I find my route and schedule?
That's a great question! We have a handy map that shows all of Decatur and your recycling dates. Want a little more clarification? Feel free to call us at (256) 341-4770.
Is there anywhere I can find a garbage / recycling holiday pick-up date schedule, too?
Nothing makes for a very non-merry holiday like missing your collection date. We keep a calendar for both recycling and garbage pick-up on our website so you won't miss a beat!
Who handles business licenses? Can I get one at City Hall?
The Revenue Department is the place to get a business license in the City of Decatur. Our Revenue Department is located on the first floor of City Hall. Not sure if your business requires a business license? Check out this link to find out more!
I'm building a house in Decatur. Who do I need to talk about for information about contractors?
Whether you're moving to your first or fifth home in town, we're so happy to have you and your family! Our Building Department can answer your questions on the fourth floor of City Hall or by phone at (256) 341-4570.
Have another question you'd like answered? Still need more information? Let us know! Send us an email at commspec@decatur-al.gov or call the Communication Office at (256) 341-4506.
Departmental Highlights & News
From Rickey Terry, Street & Environmental Services Director:
"We're excited about the reorganizational plan approved for the Street & Environmental Services / Engineering Departments, which will provide better services for the City and more direct communications between the Street Department and the Engineering Department. This means more attention can be given to the Solid Waste Department and will directly coincide with our initiative to clean up litter and keep our city looking great!"
From Chief Tracy Thornton, Decatur Fire & Rescue: 
"Our crews have handled house fires and traffic-related scenes this summer. Each crew has done a fantastic job of showing up prepared on each of these and working hard throughout the duration of the calls. Their hard work is appreciated."
From Chief Nate Allen, Decatur Police Department:
"It's been a busy summer at the Decatur Police Department, and our staff and officers have risen to every occasion. From hosting our Police Explorers program to successfully solving several isolated violent crimes quickly, we are always grateful to serve and protect our community. As we move into August, we are actively recruiting for crossing guards, while our School Resource Officers look forward to returning to their assignments. As always, if you need us, let us know and follow us on our social media platforms for updates."
 Program Spotlight
Project Lifesaver is offered by the Fire & Rescue Department and Police Department. Project Lifesaver is a public safety, non-profit organization that provides law enforcement, fire departments, and caregivers with a program designed to protect and, when necessary, quickly locate individuals who are prone to the life threatening behavior of wandering. If your loved one has been diagnosed with any type of brain disorder that would cause them to wander or become lost, they are eligible for a Project Lifesaver bracelet. Participants must: have a caregiver with them at least 75% of the time; wear the bracelet at all times; and never drive a vehicle at any time. Want more information? Call the Police Department at (256) 341-4600 or the Fire Department at (256) 341-4862.
That's all, folks!
Thanks for tuning in for our update! Remember in the meantime to follow along on our Facebook, YouTube, Instagram, Twitter, and Nextdoor accounts, too!