News From The City of Decatur Human Resources Department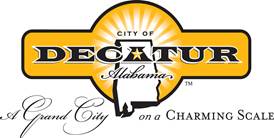 Work Smarter, Not Harder.
Submitted by: Human Resources Director Richelle Sandlin
"Work smarter, not harder." We've all heard it, and probably have said it a time or two. It's a philosophy we're working hard to implement across all the departments at the City of Decatur. "Smarter" means delivering the services you need as efficiently as possible.
In July, our Human Resources (HR) department kicked off the transition effort to convert the city's HR information management systems (HRIS) and payroll processes over to the new Tyler/Munis financial system that is being phased in across city departments. This conversion will enable employees to have greater access to their HR information (i.e. leave accruals and balances), as well as to allow the HR staff to more efficiently serve our employees.
As one of the area's largest employers, the City of Decatur has more than 500 full- and part-time employees. We understand that these folks are crucial to the services we provide. The nature of people management has changed greatly in the last 20 years and keeping up with those changes is important to attracting and maintaining our valuable workforce.
Integrating the new software system is only one aspect of a modernizing conversion effort our HR Department is tackling. When Richelle Sandlin came on board in September 2015 as the HR director, the city council tasked her with conducting a salary study to determine if the city's pay practices were current with the local market. The salary data was gathered internally and, as is the practice of employers and other municipalities, was reviewed by an external consultant to ensure accuracy and validity. The consultant's fee was paid through the Personnel Board fund and came as no additional cost to the city's General Fund. While the salary study data did confirm that the salary structure was out of step with the market and recommendations were adopted that resulted in some adjustments, there is more work to be done.
The HR department is working toward modernizing 20-year old policies, processes and paper forms, as well as the city's Classification and Pay structure under the Merit System Rules, established in 1965. This transition is slowly being accomplished while still providing quality service for our city's employees.
Many of the city's job classifications have not been updated since an external review conducted in 1997. With 300+ classifications affecting more than 500 full-and part-time employees, the city's outdated classifications are in need of a comprehensive review and revision. This process will require in-depth job studies and interviews with employees. Typically, this type of in-depth review is conducted by an external consultant to ensure valid, unbiased and defensible outcomes.
The HR Department can conduct this effort internally; however, given the current efforts involved with transitioning from the old manual processes to the new, efficient computer-based HRIS and Payroll systems, an internal comprehensive classification and pay plan analysis could take at least two years to complete.
City of Decatur employees deserve to be positioned in job classifications that appropriately describe their duties as they are today and to enjoy a pay structure/progression that is current, sustainable and market relevant. Because our employees deserve it and to avoid a lengthy internal process subject to shifting priorities and unexpected delays, the HR Department plans to engage with an experienced consultant to help Decatur accomplish the very important goal of bringing the classification and structure up-to-date within four to five months versus up to 24 months.
Because the Personnel Board is funded separately from the city's General Fund and through the HR Department's careful management of operating expenses year over year in which excess funds have rolled over to the department's reserve account, the Personnel Board can fund a consultant's services in this effort with no additional cost to the city or impact to the General Fund. This assistance will not only enable us to be fully modernized and current by October 2017, it will provide the city council with quality information and recommendations so they are better informed when making decisions regarding employee pay and market-based adjustments.