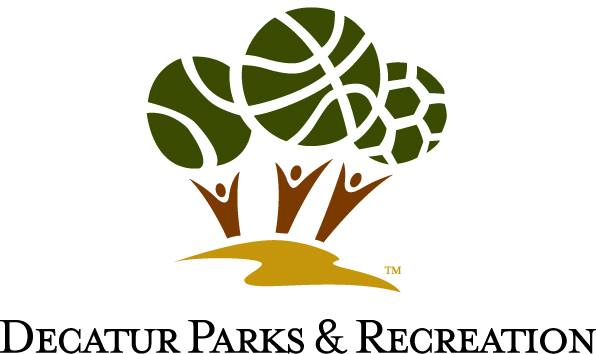 Parks and Recreation – News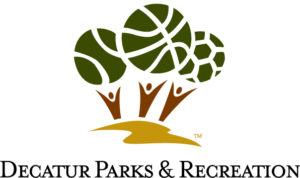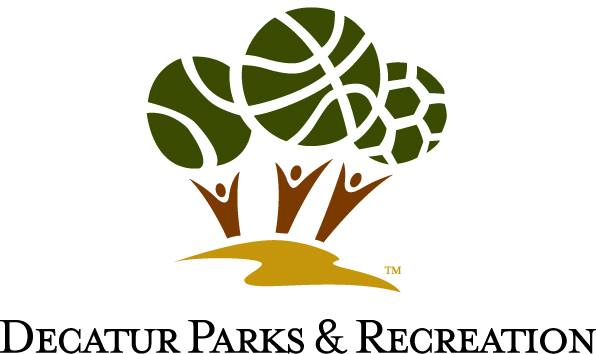 June 26-30 (Monday-Friday) … Youth Tennis Camp at Jimmy Johns Tennis Center (Point Mallard)

July 1 (Saturday) … 1st Saturdays River City Lights Concert (Every 1st Saturday of the month) at Daikin Amphitheater (can goods and donations go to local non-profit and food banks)
July 1-2 (Saturday-Sunday) … USSSA Softball Tournament at Wilson Morgan
July 4 (Tuesday) … Spirit of America Festival Fireworks Show at Point Mallard Park 9:00pm (field open at 6:00pm)
July 7-8 (Friday-Saturday) … USSSA Softball Tournament at Wilson Morgan Park

July 8-9 (Saturday-Sunday) … Huckfest Ultimate Frisbee at Jack Allen Recreation Complex
Decatur Youth Soccer is offering Funino Soccer Camp on Tuesdays and Thursdays throughout the summer at Point Mallard – sign your kids up for some summer soccer fun! www.decatursoccer.com
Check out www.decaturparks.com for more details.
Fort Decatur Recreation Center (610 4th Avenue SE, Decatur) is currently taking registration for the Fort Decatur Kids Day Camp Session 2. The camp is for children ages 5-12 and runs Monday through Thursday from 8:00am to 3:00pm daily. The cost for the camp is $85 per session/$25 per week/ $8 a day. Aftercare provided until 5:30pm on a limited bases with an additional cost. Camp will include a variety of sports, arts and crafts, games and fitness with special guests throughout the duration of the camp. Lunch and snacks are provided during the camp. If you would like more information please contact Suzanne Langdon or Chase Brown at 256-341-4940.
TC Almon Recreation Center (2900-C Point Mallard Circle SE, Decatur) is currently taking registration for Archery Camp. The camp will run from 10:00am- 12:00pm on July 17th-19th, 2017. The camp is for ages 10-16 and the cost will be $45 for the camp. Registration deadline is July 10th, 2017. During this camp all equipment will be provided. The camp will cover basic steps of the shot process and classroom/outside activities involving alignment and body position, aiming and scoring and anatomy of equipment. Games incorporated to help achieve accuracy and consistency as well. For more information please contact Instructor: Michelle Allmon at 256-341-4944
Aquadome Recreation Center (1202 5th Avenue SW, Decatur) continues to provide Line Dance classes at the center. Come out and join us for a fun, free and friendly community line dance classes. If you're a beginner or a seasoned veteran we have a class for you. The beginner classes are held each Tuesday 12:00pm-1:30pm and other classes are offered Tuesday nights 6:00pm-7:30pm and Thursdays 12:00pm-1:30pm. For more information contact Delandrion Woods at 256-341-4950.
Aquadome Recreation Center (1202 5th Avenue SW, Decatur) also continues to provide an opportunity to join us for some Pickleball.  Free play is open to the public Monday-Wednesday-Friday 10:00am-1:00pm. Three courts will be available for single or doubles play. Daily sign-in will determine the schedule of players/teams. If interested please contact Rochelle Darnell or Delandrion Woods at 256-341-4950.
Therapeutics will be offering a Summer Day Camp at Fort Decatur Recreation Center from 10:00am-2:00pm each day July 5th through July 7th, 2017. This three day camp will be a camp for special need participants of all ages. The campers will participate in arts & crafts, games and outdoor fun. The cost will be $25 per camper and everyone will need to bring a sack lunch each day as lunch will not be provided. Please RSVP to Skylar Cooley at 256-560-5088 no later than Wednesday, June 28, 2017.
Turner Surles Community Center (702 Sycamore St. NW, Decatur) is offering Zumba Gold classes. This class is designated for seniors ages 60 & above. Get active with great people at the dance party workout that moves at your pace. This class takes place every second and fourth Tuesday of each month at 9:30am until 10:15am. For class details contact Kellie Sims at 256-341-4985.