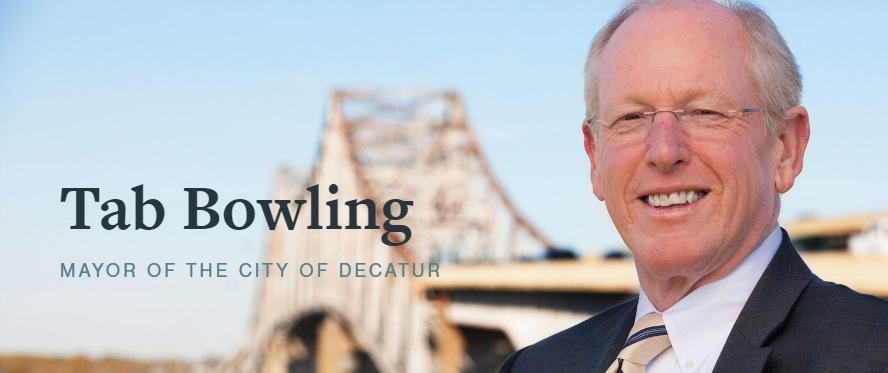 Thank You!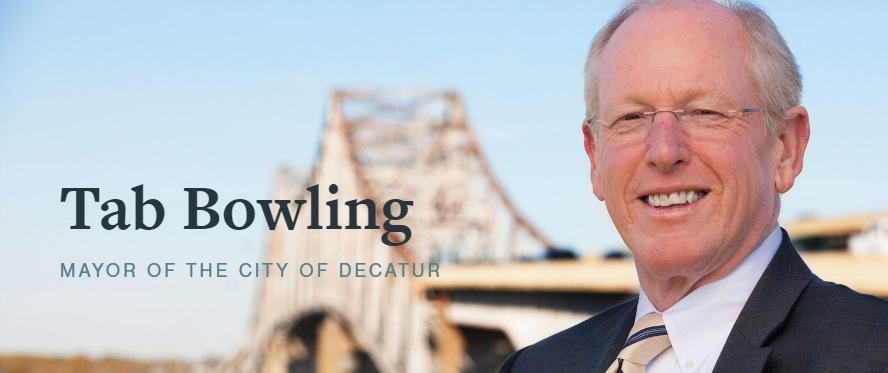 I could write "Thank You" daily for affording me the opportunity to represent our City as mayor.  I have lived in Decatur 58 of almost 60 wonderful years and I love our city.  Now I get a different view of our wonderful community; I get to see and hear the magnificent "good" that is happening in Decatur, Alabama!
I can't go into all the joys I experienced serving our City last week, but I can tell you that I:
Leave our house praying each day
Visited Austinville Elementary School on Monday to learn about their interior renovations
Attended our Rotary Club meeting, sat with and introduced Cole Burton and heard him tell his amazing story
Met with our bond representative
Attended and participated in a City Council Work Session
Led a small group Bible study lesson in Joshua 10:29-12
Enjoyed a ride with Morgan County Commission Chairman Long to attend the National Space Council Meeting
Visited with MSFC Director Jody Singer. Former MSFC Director Todd May. Redstone Arsenal Garrison Commander Colonel Chelsey Smith.  Mayors Tommy Battle and Paul Finley
Listened to Vice President Pence share about our future role in space exploration within a 25 minute ride from Decatur as he Chaired the Space Council, per the direction of the President of the United States
Attended a meeting regarding Decatur's support for Rotary International, President-Elect, Mark Maloney (Decatur resident)
Paticipated in a community meeting with District Four (4) City Council Member, Kristi Hill
I saw our youngest granddaughter crawl for the first time with her first sparkling new tooth
Served as a NARCOG Executive Team Member
Served as a NARCOG Board Member
Received a text informing me that our friend Jim King had passed away
Left the NARCOG meeting to attend John Woller's visitation
Left John Woller's visitation to attend Billy Roy King's visitation
Returned to City Hall to enjoy lunch with Susan Hood and Zoe Watkins as Emme Long and Brad Phillips helped prepare for the State of the City Address
Enjoyed time with my friends playing racquetball late in the afternoon before I shared the State of the City Address
I had the joy of sharing our State of the City Address along with a wonderful supporting cast
Participated in a Chamber led Residential Growth Committe meeting
Met with a Parking consultant
Attended the Leon Sheffield Science Fair
Attended the United Way Celebration
Signed closing documents for a home at the Seville
Attended a Rocket RV ribbon cutting and had my picture made with John Seymour while standing next to Trace Adkins
Attended Decatur Girls Softball Opening Ceremonies
Attended Jim King's visitation
Attended PALS Decatur Youth Services Banquet at the former Brookhaven Middle School
That is a few of the joys and sorrows I can share that you may or may not have seen on my social media updates.  I also had the opportunity to manage the daily affairs of our city, including returned phone calls and emails to citizens and others.
Either way you look at it, I am so thankful for the opportunity to serve our City.  Thank you for being so supportive as we manage our City during this wonderful season of properity!
My Best, Tab