Update From Street and Environmental Department – Storm Damage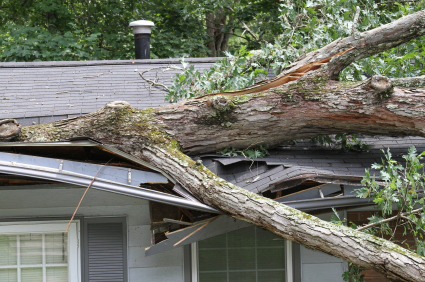 On behalf of the City of Decatur, the Street & Environmental Services Department would like to extend our heartfelt thoughts to all citizens who received damages from the recent storm.
Throughout the days to come, we'll work diligently to try and assist our residents as much as possible. In the areas of highest impact, we'll be operating several trucks every day to reduce the amount of debris being placed on the streets for collection.
Please ensure that the material placed on the streets for collection is within reason of the current codes. We'll make every effort to help all residents in this time of need
Residents of Northwest Decatur
If you live in the northwest portion of Decatur, which received a tremendous amount of damage, you can place your debris on the street as opposed to the usual collection point which is in the alley. This will help us expedite debris removal.
When we get most of the streets cleared, we'll move to the alleys. The alleys are narrow. Try not to block the alley, as you place your debris out for collection.
Private Property Code Enforcement
Unfortunately, the City isn't allowed to cut or remove debris from private property. In regards to the very large stumps, which still remain on the curbs and sidewalks, we should start that removal process next week. We ask that you not park your vehicles next to these large stumps, as we'll need adequate space for the heavy equipment to work.
Hiring a Contractor & Removing Debris
If you use a contractor, remind them to not place debris on the streets. Such waste should be brought to the Decatur-Morgan County Landfill for disposal.
The Landfill is located on Highway 20 West, across from Nucor Steel Mill. They're open Monday through Friday, 6:00 a.m. – 4:00 p.m., and on Saturday, from 7:00 a.m. – 11:30 a.m.
If you hire a contractor, we encourage you to ask for a copy of their business license and permit. It is perfectly okay and customary to do so. This will help insure you receive legitimate and professional services.
Other Service Areas
If you live in other parts of the City and received storm damages, we've already been through once. We'll keep canvassing the area from day to day to remove your debris as quickly as possible. We should return to normal collection routes soon.
Those who were not impacted by the recent storm, we ask for your patience and consideration of those who need our undivided attention, as we try to assist them in getting their neighborhoods back to normal. We're working diligently to address everyone's needs.
If you have questions, please call our office at 256-341-4740, and we'll assist you.
###
For more information, please contact:
Rickey Terry
Director of Street & Environmental Services
Phone: 256-341-4740
Email: rterry@decatur-al.gov
Website: https://www.decaturalabamausa.com/departments/street-environmental-services-department/