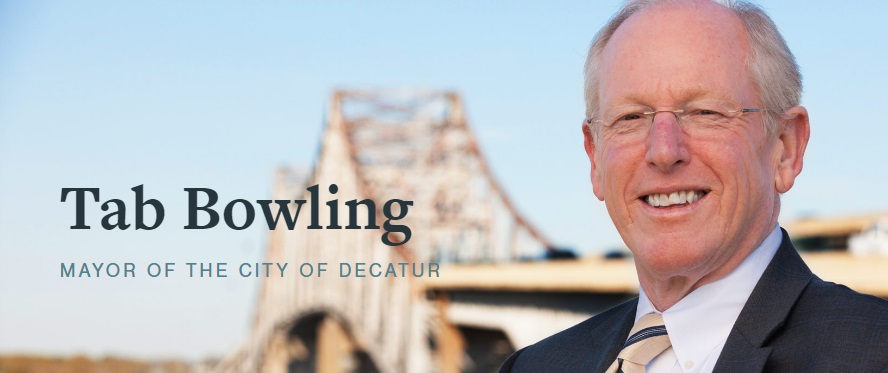 What Have We Been Up To?
We Continue to Prepare For Growth
The OneDecatur Summit showed us 14,500 Decatur residents commute to another community daily.  Decatur has long served as a bedroom community to Redstone Arsenal, Marshall Space Flight Center civil servants, contractors and contractors located in Research Park.  I-565 is a moving ~sometimes not moving~ parking lot on the morning and evening commutes to those areas.
I-565, specifically Greenbrier Parkway with the TVA mega site is expected to build out with large industry that will place more commuters and distribution on the already congested I-565.  There is constant chatter about widening I-565, but infrastructure funding remains difficult to find.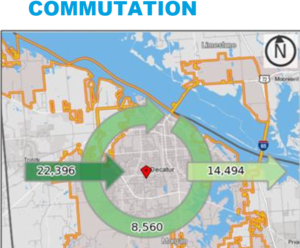 Wouldn't it be nice if our residents didn't have to make that daily commute?  Sure it would!  Imagine what I-565 would look like with 8,000 fewer Decatur commuters on a daily basis.  Would widening still be an issue?
With 16 sq miles of Small Business Administration Hubzones (Historically Underutilized Business Zones) in Decatur we are making friends with Prime and Small Contractors that support the aerospace and defense industries.  Building relationships is part of our DNA.  Decatur has the trained workforce, gigabyte internet, available office and manufacturing space.  Our office space costs offers better value proposition.  Just imagine the reduced stresses associated with a daily commute.  Plus, this will prolong the need of widening I-565.  Stay tuned for updates…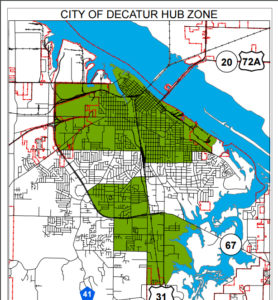 Annual Chamber of Commerce Trip To Our Nations Capitol
The Decatur-Morgan County Chamber of Commerce planned an effective trip to Washington D.C. where networking was goal one.  I made new friends and calendar dates are scheduled to further relationships. I am thankful for our Chamber and Decatur area business partners that helped me make the most of the trip.  It is encouraging to have so many local partners working so hard to bring more opportunities to Decatur!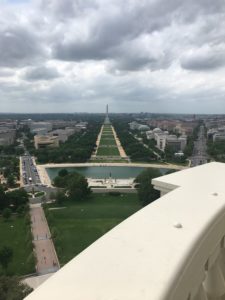 Events That Make Decatur, Alabama Special
Goodness!  I never knew Decatur offered so many fabulous events and non-profit projects that are supported by our wonderful residents.  I enjoy attending as many events as possible and it's always nice when Sherry can join me.  Thank you for investing in our community and for inviting us to join the fun.  We look forward to:
Is there more?  Sure, and I will stay in touch via Facebook.
Be Safe!
Tab